We're Getting Mutants in the MCU - The Loop
Play Sound
92nd Academy Awards
 
Date
February 9, 2020
Site
Dolby Theatre
Hollywood, California
Host
none
Highlights
Best Picture
Parasite
Most wins
Parasite (4)
Most nominations
Joker (11)
The 92nd Academy Awards ceremony, presented by the Academy of Motion Picture Arts and Sciences (AMPAS), honored the best films of 2019 and took place on February 9, 2020, at the Dolby Theatre in Hollywood, Los Angeles. During the ceremony, AMPAS presented Academy Awards (commonly referred to as Oscars) in 24 categories. The ceremony was televised in the United States by ABC and produced by Lynette Howell Taylor and Stephanie Allain. Citing the success of the format at the 91st presentation in 2019, ABC announced that the ceremony will again be conducted without a host.
During its board of directors meeting in April 2019, the Academy voted to rename the "Best Foreign Language Film" category to "Best International Feature Film". Animated and documentary films will also be eligible for the renamed award, but the category will still require nominees to have the majority of their dialogue be in a language other than English.
The category of Best Makeup and Hairstyling has been expanded from seven finalists and three nominees to ten finalists and five nominees.
In related events, the Academy held its 11th Annual Governors Awards ceremony at the Grand Ballroom of the Hollywood and Highland Center on October 27, 2019.
Nominations & Winners
On January 13, 2020, the Academy of Motion Picture Arts and Sciences announced its nominees for the 92nd Academy Awards. The winners were announced on February 9, 2020, from the Dolby Theatre in Hollywood, California.
Best Picture

See also: Best Picture
Winner

Nominees
Best Director

See also: Best Director
Winner

Nominees
Best Actor

See also: Best Actor
Winner

Nominees
Best Actress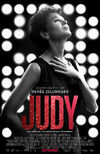 See also: Best Actress
Winner

Nominees
Best Supporting Actor

See also: Best Supporting Actor
Winner

Nominees
Best Supporting Actress

See also: Best Supporting Actress
Winner

Nominees
Best Original Screenplay

See also: Best Original Screenplay
Winner

Parasite — Screenplay by Bong Joon-ho and

Han Jin-won

; Story by Bong Joon-ho

Nominees

1917 — Written by Sam Mendes,

Krysty Wilson-Cairns

Knives Out — Written by

Rian Johnson

Marriage Story — Written by Noah Baumbach
Once Upon a Time in Hollywood — Written by Quentin Tarantino
Best Adapted Screenplay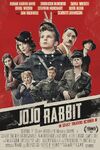 See also: Best Adapted Screenplay
Winner

Nominees
Best Animated Feature

See also: Best Animated Feature
Winner

Nominees
Best International Feature Film

See also: Best International Feature Film
Winner

Nominees
Best Documentary Feature

See also: Best Documentary Feature
Winner

American Factory — Steven Bognar, Julia Reichert and

Jeff Reichert

Nominees

The Cave —

Feras Fayyad

,

Kirstine Barfod

and

Sigrid Dyekjær

The Edge of Democracy

—

Petra Costa

, Joanna Natasegara,

Shane Boris

and

Tiago Pavan

For Sama

—

Waad Al-Kateab

and

Edward Watts

Honeyland —

Ljubomir Stefanov

,

Tamara Kotevska

and

Atanas Georgiev
Best Documentary Short

See also: Best Documentary Short
Winner

Learning to Skateboard in a Warzone (If You're a Girl)

—

Carol Dysinger

and

Elena Andreicheva

Nominees

In the Absence

—

Yi Seung-Jun

and

Gary Byung-Seok Kam

Life Overtakes Me

—

John Haptas

and

Kristine Samuelson

St. Louis Superman

—

Smriti Mundhra

and

Sami Khan

Walk Run Cha-Cha

—

Laura Nix

and

Colette Sandstedt
Best Live Action Short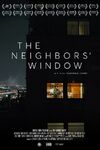 See also: Best Live Action Short
Winner

The Neighbors' Window

— Marshall Curry

Nominees

Brotherhood

—

Meryam Joobeur

and

Maria Gracia Turgeon

Nefta Football Club

—

Yves Piat

and

Damien Megherbi

Saria

— Bryan Buckley and

Matt Lefebvre

A Sister

—

Delphine Girard
Best Animated Short

See also: Best Animated Short
Winner

Hair Love

—

Matthew A. Cherry

and

Karen Rupert Toliver

Nominees

Dcera (Daughter)

—

Daria Kashcheeva

Kitbull

—

Rosana Sullivan

and

Kathryn Hendrickson

Memorable

—

Bruno Collet

and

Jean-François Le Corre

Sister

—

Siqi Song
Best Original Score

See also: Best Original Score
Winner

Joker —

Hildur Guðnadóttir

Nominees
Best Original Song

See also: Best Original Song
Winner

Nominees
Best Cinematography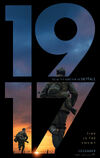 See also: Best Cinematography
Winner

Nominees

Joker —

Lawrence Sher

The Lighthouse —

Jarin Blaschke
Best Costume Design

See also: Best Costume Design
Winner

Nominees
Best Film Editing

See also: Best Film Editing
Winner

Nominees
Best Makeup and Hairstyling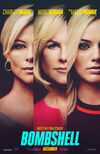 See also: Best Makeup and Hairstyling
Winner

Nominees
Best Production Design

See also: Best Production Design
Winner

Nominees
Best Sound Editing

See also: Best Sound Editing
Winner

Ford v Ferrari —

Donald Sylvester

Nominees

1917 — Oliver Tarney and

Rachael Tate

Star Wars: The Rise of Skywalker — Matthew Wood and

David Acord
Best Sound Mixing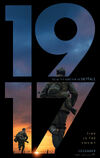 See also: Best Sound Mixing
Winner

1917 — Mark Taylor and Stuart Wilson

Nominees

Ford v Ferrari — Paul Massey,

David Giammarco

and

Steven Morrow

Joker —

Tom Ozanich

,

Dean Zupancic

and

Tod Maitland

Once Upon a Time in Hollywood — Michael Minkler,

Christian P. Minkler

and Mark Ulano
Best Visual Effects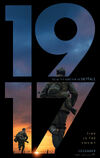 See also: Best Visual Effects
Winner

Nominees
Honorary Awards
David Lynch - American director

Wes Studi

- American actor

Lina Wertmüller

- Italian director and screenwriter
Jean Hersholt Humanitarian Award
Geena Davis

- American actress