The 87th Academy Awards will be held on February 22, 2015 at the Dolby Theatre in Hollywood, California. The ceremony will be televised in the United States by ABC and hosted by actor Neil Patrick Harris for the first time.
In November 2014, the Academy announced the three nominees that were later honored with an Academy Honorary Award: the actor, director and screenwriter Jean-Claude Carrière, the diretor Hayao Miyazaki, and the actress Maureen O'Hara. Harry Belafonte was honored with the Jean Hersholt Humanitarian Award for his charity work. For the Academy Award for Best Picture, 289 films were eligible. In an official press release, it was announced the 87th Academy Awards would honor past Best Picture winners.
Nominations & Winners
On January 15, 2015, the Academy of Motion Picture Arts and Sciences announced its nominees for the 87th Academy Awards. The winners will be announced on February 22, 2015, from the Dolby Theatre in Hollywood, California.
Best Picture

See also: Best Picture
Winner

Nominees
Best Director

See also: Best Director
Winner

Nominees
Best Actor

See also: Best Actor
Winner

Nominees
Best Actress

See also: Best Actress
Winner

Nominees
Best Supporting Actor

See also: Best Supporting Actor
Winner

Nominees
Best Supporting Actress

See also: Best Supporting Actress
Winner

Nominees
Best Original Screenplay

See also: Best Original Screenplay
Winner

Nominees
Best Adapted Screenplay

See also: Best Adapted Screenplay
Winner

Nominees
Best Animated Feature

See also: Best Animated Feature
Winner

Nominees
Best Foreign Language Film
See also: Best Foreign Language Film
Winner

Nominees
Best Documentary Feature

See also: Best Documentary Feature
Winner

Nominees
Best Documentary Short

See also: Best Documentary Short
Winner

Nominees
Best Live Action Short

See also: Best Live Action Short
Winner

Nominees
Best Animated Short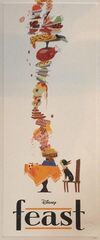 See also: Best Animated Short
Winner

Nominees
Best Original Score

See also: Best Original Score
Winner

Nominees
Best Original Song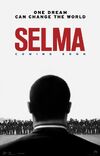 See also: Best Original Song
Winner

Nominees
Best Cinematography

See also: Best Cinematography
Winner

Nominees
Best Costume Design

See also: Best Costume Design
Winner

Nominees
Best Film Editing

See also: Best Film Editing
Winner

Nominees
Best Makeup and Hairstyling

See also: Best Makeup and Hairstyling
Winner

Nominees
Best Production Design

See also: Best Production Design
Winner

Nominees
Best Sound Editing

See also: Best Sound Editing
Winner

Nominees
Best Sound Mixing

See also: Best Sound Mixing
Winner

Nominees
Best Visual Effects
See also: Best Visual Effects
Winner

Nominees
Honorary Awards
Jean Hersholdt Humanitarian Award